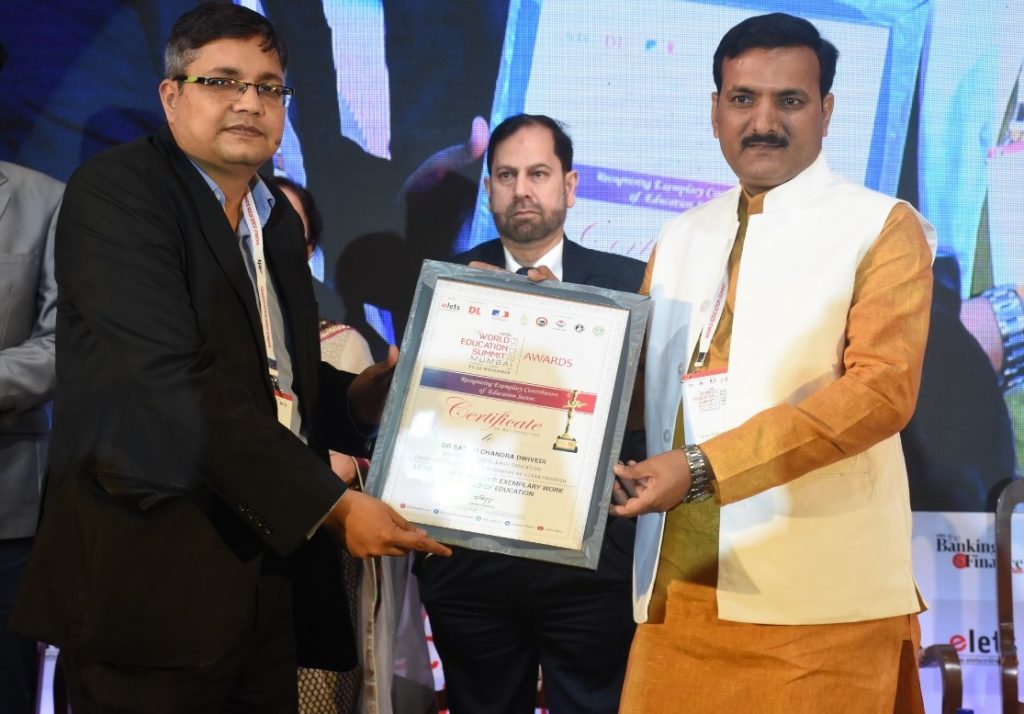 Lucknow, November 22: Primary Education Minister of Uttar Pradesh Dr. Satish Dwivedi has been awarded the Leadership Award for excellent innovations and revolutionary reforms in primary education in government schools. He was conferred this honor on the occasion of 15th World Education Summit held in Mumbai on Friday.
Dr. Satish Dwivedi, Minister of State for Primary Education (Independent Charge), was given the Leadership Award by Dr. Ravi Gupta, Founder and Chief Executive Officer, Elets Group, on the occasion of the two-day World Education Summit organized by Elets Technomedia at Bombay Exhibition Center, Goregaon, Mumbai. .
On this occasion, eminent dignitaries of the country including Philip Galien of the Embassy of France, Suchi Sharma, Rajasthan's Higher Education Secretary, Education Secretary of Manipur, Omar Jaleel, Education Commissioner, Telangana, Rakesh Sharma, Secretary, Industries, Uttar Pradesh, Chandan and Arpit Gupta, Head of Election Technomedia School managers, principals and companies working in the field of education, NGOs and their CSR in education Representatives of fund spending companies were present.
The two-day World Education Summit was inaugurated on Thursday. Basic Education Minister and officials of Uttar Pradesh were present on both days in this program. The summit discussed the innovations happening in education sector, new experiments and new technologies, smart class, virtual class, e-library, e-content and smart phones etc.
According to information received from the minister's office, some education officers of Uttar Pradesh were also honored at this summit for innovations and changes in the field of primary education.