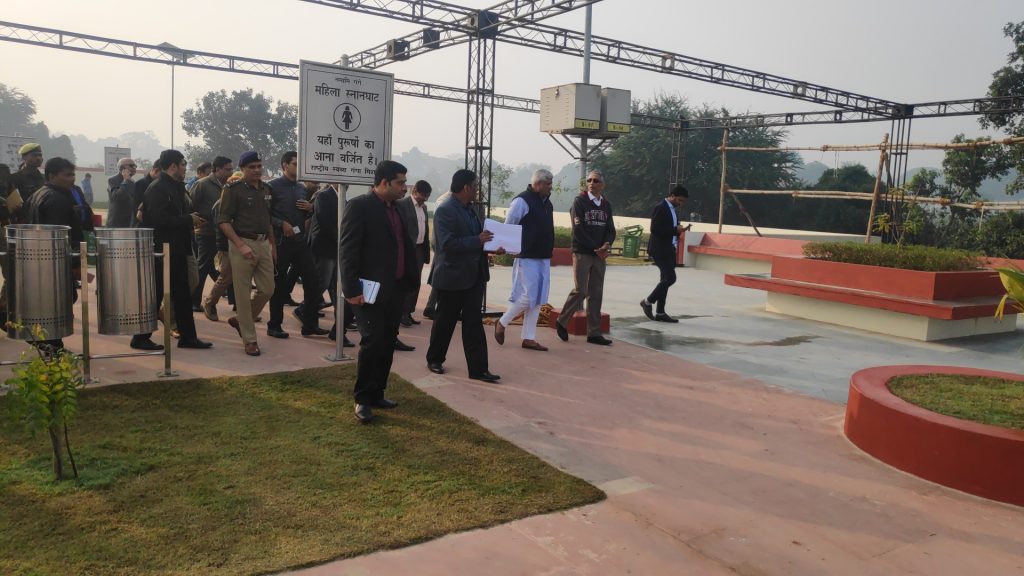 Kanpur, December 11: The possible visit of the Prime Minister of the country is now almost fixed. Ministers and officials from central and state have started reaching at Atal Ghat and CSA college for inspection in view of the Prime Minister Modi's visit. In this episode, Union Jal Shakti Minister Gajendra Singh Shekhawat also reached Kanpur and inspected CSA College, Atal Ghat and Ganga.
Significantly, Prime Minister Narendra Modi is coming to Kanpur on December 14 to see the progress of Namami Ganga scheme. Here, he will inspect all the works done to clean the river Ganges. Programs are being prepared at Atal Ghat to show PM Modi the progress associated with the Ganges.
Chief Minister Yogi Adityanath is also keeping an eye on the arrival of the Prime Minister along with the top officials of the state and Kanpur. Every day, some secretary or minister is coming to inspect the Ganges.
In this episode, on Wednesday, Union Jal Shakti Minister Gajendra Singh Shekhawat also visited to supervise the work of cleanliness of ancient river. His helicopter first landed in CSA college premises and from there, he first inspected CSA college where PM Modi is about to visit, after that his fleet left towards Atal Ghat. On reaching here, he boarded on the boat to inspect the Ganges. He was accompanied by several high officials including the District Magistrate, Municipal Commissioner. After inspecting for over half an hour, he returned to Atal Ghat. His facial expressions seemed as if he was almost satisfied with all the preparations. From here he flew back to the CSA college where Union Minister held a review meeting there.