Jaipur, October 11: The Delhi Bharatiya Janta Party (BJP) leader Kapil Mishra has met and handed over a cheque of Rs 25 lakh to the family of killed temple priest babulal Vaishnav on Sunday afternoon.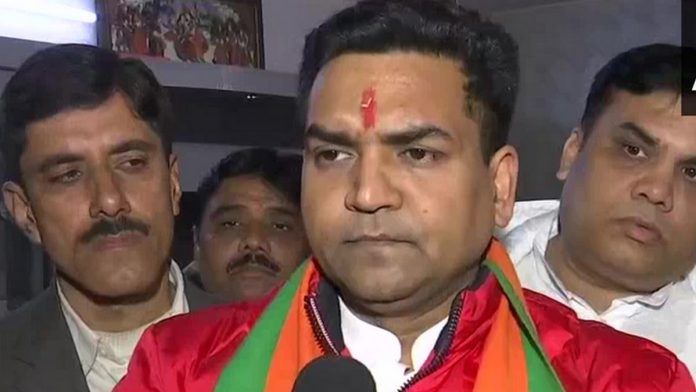 After the incident, BJP's firebrand leader Kapil Mishra made an appeal through social media two days ago for the financial help to the family of the deceased priest. After this, many social institutions and public put forth their hands for the financial help of the priest's family.
On the appeal of Mishra, about 25 lakh rupees were collected from the country and abroad. BJP leader Mishra left Delhi for Karauli district of Rajasthan to hand over collected money to the family.
BJP leader Mishra reached the house of priest Babulal Vaishnav in Bukna village of Sapotra tehsil by noon. BJP leader and former minister Arun Chaturvedi also reached Bukna village on Sunday and met the family of the deceased priest.
Mishra made a video in the middle of the journey and posted it on social media, in which he told that he had left Delhi to go to Babulal Vaishnav's house.
After the attack on the priest, politics from Jaipur to Delhi also heated up. BJP Member of Parliament (MP) Kirori Lal Meena also sat on a sit-in with family members to demand for justice.