New Delhi, 26 January: The agitation of the farmers, who have been protesting peacefully for more than 61 days against the three new agricultural laws of the Centre, became violent and uncontrolled today.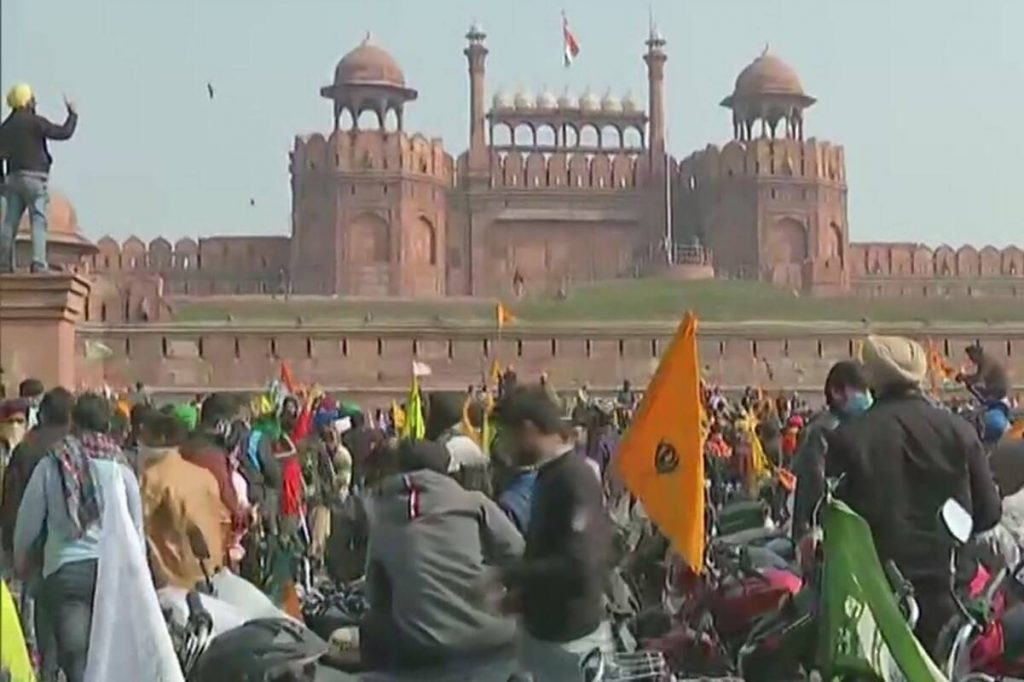 Farmers have come out on violence while taking out a tractor rallies on the occasion of Republic Day. The situation is that now the farmer leaders have also failed to convince the protesters.
Even after the Delhi Police gave permission to the farmers to take out a tractor rally, the farmers have come down on the rampage today. The route map given by the police has also been ignored by the farmers in many places.
However, the government, the country's intelligence system and the Delhi Police had foreseen this, so the police had made preparations to deal with it.
After entering Delhi, farmers and police are now face to face on the streets of the capital.
On the other hand, not a single farmer leader is coming out in the midst of farmers' disturbance. Even the mobile phones of farmer leaders are switched off.
Some of the peasant leaders whom the police tried to talk to, they are very fierce and are not ready to listen to the police. After the helplessness of the peasant leaders, the police have taken up a front to deal with the agitators who came down on the violence.
Therefore, the Delhi Police and paramilitary forces are engaged in stopping the farmers.
The situation has worsened at Ghazipur Border, Noida Border (Akshardham Temple Road), ITO, Sarai Kale Khan, Singhu Border, Nangloi and Tikri Border in the city.
However, right now the fiercest farmers are reaching the Red Fort and waving the flag.
However, a large number of police have reached the Red Fort. Police are trying to remove the large number of miscreants gathered there.
However, Yogendra Yadav and Rakesh Tikait have strongly condemned such a disturbance in their interaction with the media.
Rakesh Tikait said that this act of some miscreants will weaken the movement.
On the other hand, Yogendra Yadav has appealed to the farmers through media to take out a tractor rally on the route set by the police.