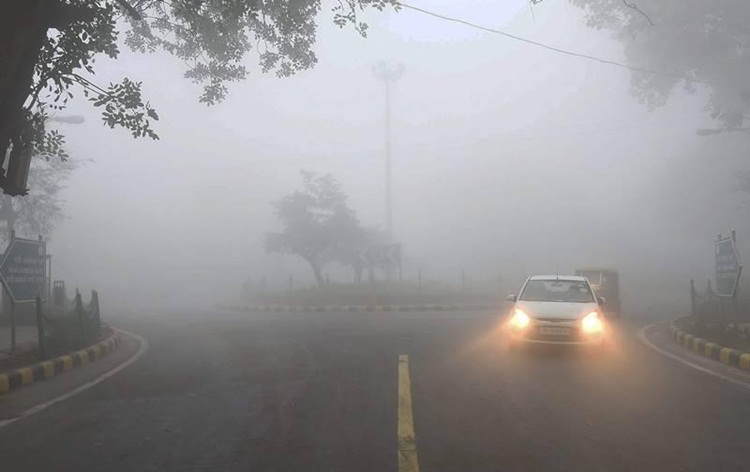 If the temperature remains the same for four to five days, then the record of 58 years will be broken, second coldest December after 1961
New Delhi, 26 December: As per the Indian Meteorological Department(IMD), the entire Kashmir is in the grip of 'Chillai-Kalan'. The traditional 40-day period of harshest winter in Kashmir known in the local parlance as 'Chillai-Kalan' began on 21 December 2019, with the upper reaches of valley receiving snowfall. Chillai-Kalan period which is known for sub-zero temperatures, frozen lakes and river, will end on 31 January 2020.
About 'Chillai-Kalan'
These 40 days are when the chances of snowfall are highest and the maximum temperature drops considerably. During Chillai-Kalan, the weather in Kashmir valley continues to remain dry and cold with minimum temperatures hovering below freezing point and the snow during this 40-day period freezes and lasts longer.
Even after Chillai-Kalan ends, the cold wave, however, continues even after that. Therefore Chillai-Kalan is followed by a 20-day-long period called 'Chillai-Khurd' (small cold) that occurs between January 31 and February 19 and a 10-day-long period 'Chillai-Bachha' (baby cold) which is from February 20 to March 2.
The entire north India including the capital Delhi is in the grip of severe cold. If the temperature remains the same for three to four days then the record of coldest December after 58 years may break.
As per the IMD data, the temperatures have fallen by 3-5 degree celsius over Harayana, Chandigarh, Delhi, Western Uttar Pradesh, Jammu, Bihar, and by 1-2 degree celcius over Punjab, Rajasthan and risen by 2-3 degree celcius over Eastern Uttar Pradesh during the past 24 hours.
In December 1961, December was similarly cold, when the average maximum temperature of Delhi was 17.1 degrees Celsius. At present, the December temperature in Delhi is 20.1 degree Celsius. For the last 58 years, it will be second coldest December.
Kuldeep Srivastava, head of the Regional Forecast of the Meteorological Department, told that this time December is the second coldest December after 1961. The average maximum temperature in the year 1961 was 17.1 degree celsius and in 2019 the average maximum temperature so far was 20.1 degrees celsius. The way mercury is dropping, it seems that it will also break the 58-year-old record. We will have to wait three to four days for the whole study.