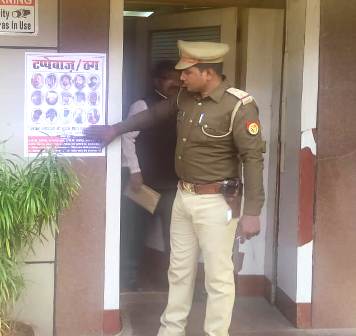 Lucknow, February 28: The Lucknow Police have started putting up posters of con men who robbed people's money.
Thousands of posters were glued in Aliganj area on Friday on the orders of Assistant Commissioner of Police (ACP) North Sarvashreshth Tripathi.
Farid Ahmed and his team, Inspector-in charge of Aliganj in the northern area of ​​Lucknow Police, pasted thousands of posters at many places.
The poster has a picture of the con men who are out of the grip of the police. Appealing to the public to give information about the fraudsters, the police have urged to identify the pictures published in the poster.
Along with this, it has been also assured by the police to keep the names of the people, who identify the con men, completely confidential.