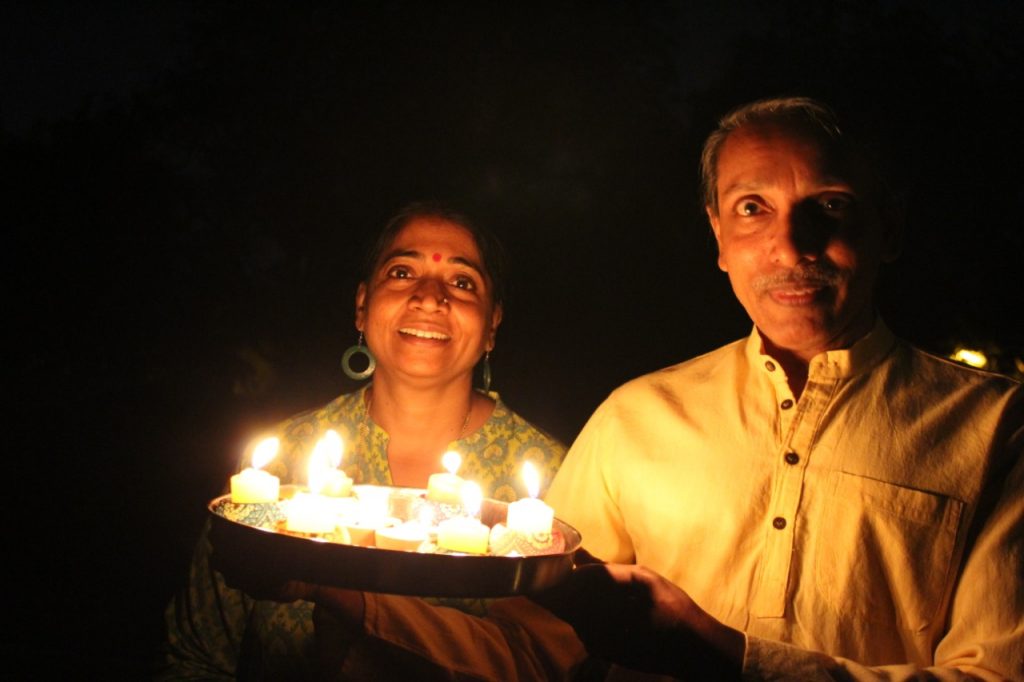 New Delhi, April 06: Jawaharlal Nehru University (JNU) also showed social cohesion by lighting an earthen lamp on Sunday night in the fight against coronavirus pandemic (COVID-19) on the call of Prime Minister Narendra Modi.
JNU Vice Chancellor (VC) M. Jagadish Kumar said that it was a great moment to connect with 130 crore Indians by lighting a lamp at 9 pm and we are working together as a nation to defeat COVID-19.
At the same time, Akhil Bharatiya Vidyarthi Parishad (ABVP) illuminated the campus by celebrating Prakash Utsav in the entire university campus. While supporting the ABVP, hundreds of students of the campus came out in support of ABVP by spreading the message of unity by lighting of torches and candles.
On this occasion Shivam Chaurasia of ABVP said that the Vidyarthi Parishad always keeps the unity and integrity of the country paramount, so all of us have lit lamps in support of this appeal of the Prime Minister.
He said that JNU should not be known by the image of the traitor created by the Leftists, under the leadership of ABVP, JNU is always supporting the government step by step in the fight against COVID-19.
Shivam by referring a Sanskrit Shloka " तमसो मा ज्योतिर्मय" , said that in this difficult time, the country should take a positive energy. By following all the guidelines related to social distancing and lockdown orders in wake of coronavirus outbreak, issued by the government in public interest, we all stand together in fight against COVID-19.