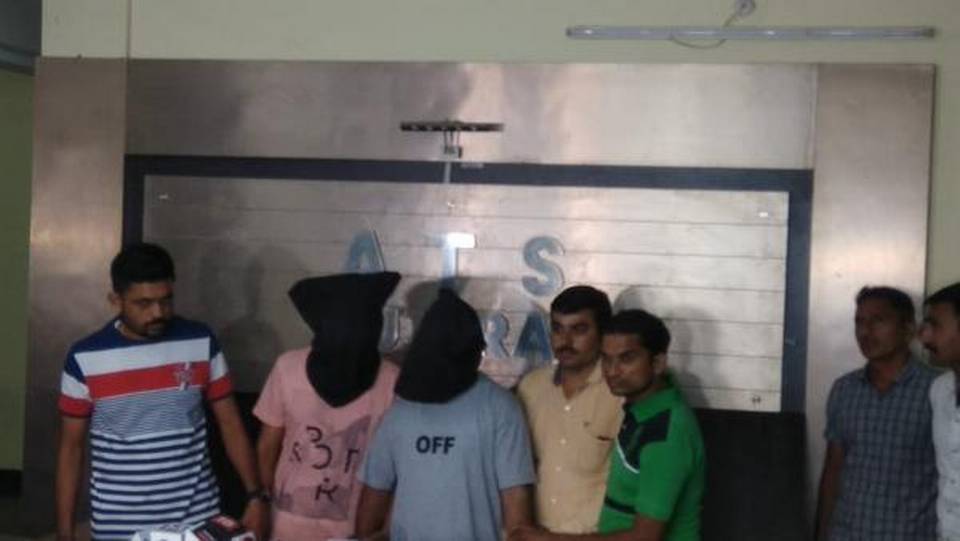 Ahmedabad, October 22: Ashfaq and Moinuddin Pathan, the two main accused who are absconding in the Kamlesh Tiwari murder case in Lucknow, have been arrested by the Gujarat Anti- Terrorism Squad (ATS) team from Shamlaji. Both of the accused came to Shahjahanpur from Nepal. When he ran out of money here, he sought help from his family in Gujarat. Meanwhile, when he reached the Rajasthan border to go to Surat, the ATS team caught him from Shamlaji.
In the Kamlesh Tiwari murder case, Uttar Pradesh Police has declared a reward of Rs 2.5 lakh on these two accused. Earlier, police have arrested three accused in the murder case. Today when Uttar Pradesh Police reached Surat, they investigated the house of the accused.
The assassination of Hindu Samajwadi Party President Kamlesh Tiwari was planned in Lucknow, the capital of Uttar Pradesh. Kamlesh Tiwari made a controversial statement in December 2015 in opposition to Muhammad Prophet. It is about this that Faizan, Mohsin, Ashfaq, Farid and Rashid had planned to kill Kamlesh Tiwari. However, Rashid was visiting Dubai at the time. When he came to Surat two months before leaving the job, he remembered this. Faizan, Mohsin, Ashfaq, Farid and Rashid planned the murder while sitting under a Green View apartment in street number-1 at Limbayat Padmavati Society. On 16 May Faizan, along with his friend, bought sweets from the gourmet salon shop. Ashfaq is Rashid's neighbor. In a meeting on October 15, Rashid said that if you guys cannot go, then I am going to kill. Then Farid and Ashfaq said that we were going to kill Kamlesh and he went to Lucknow with Farid and he killed.