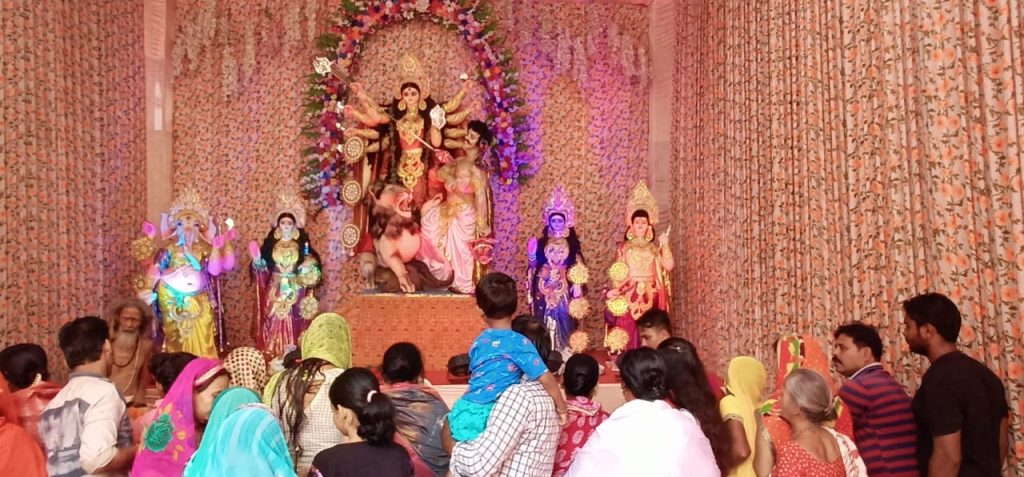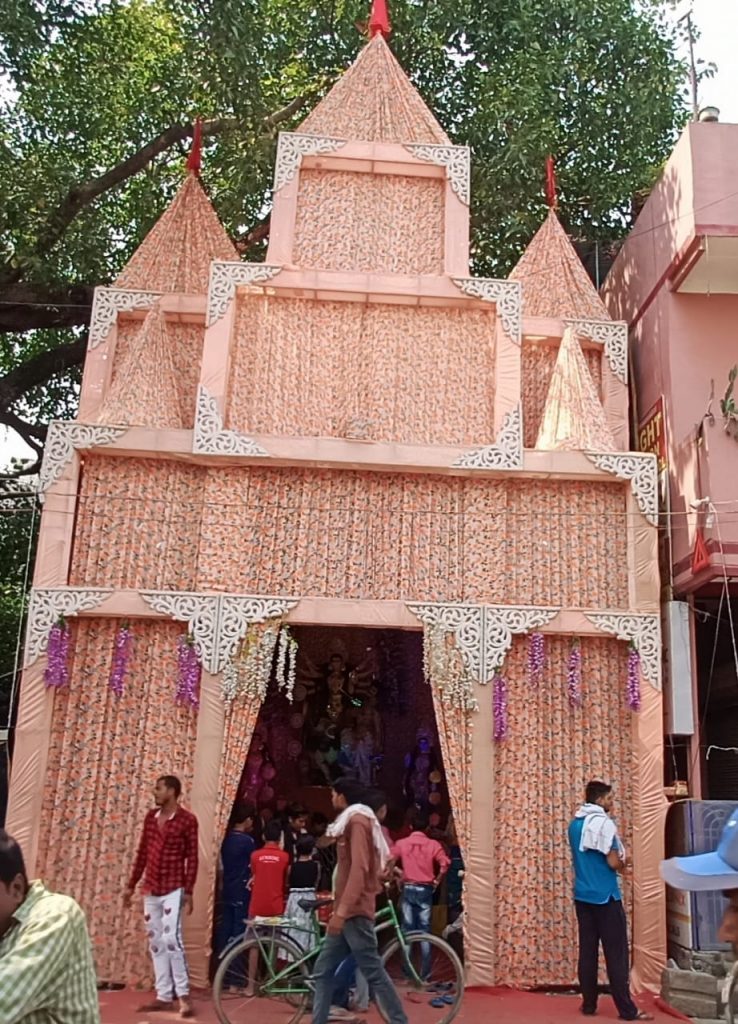 Varanasi, October 6: Hukulganj Red Square Sporting Club situated at Hukulganj area in the city of Varanasi which is the Lok Sabha constituency of the Prime Minister Narendra Modi,  is a symbol of Hindu-Muslim unity during Durgapuja.
Here, Muslim youths also participate in the successful completion of the preparations for Durga Puja. Ashif Qureshi held the post of president of Red Square Sporting Club, one of the 26 Durga Puja Pandalas of Cantt area.
It is informed that Ashif Qureshi currently holds the post of vice president. So, for the past several years, Asif Qureshi and other Muslim youths use to cooperate with full dedication and devotion in the preparations of Durga Puja. The current chairman of the club and the former councilor of the area, Mahendra Singh told that Ashif Qureshi cooperates fully in the worship of Goddess Durga, and not only this, he also looks after the arrangements in the Durgapuja pandals made for the comfort of the devotees and visitors.
The Durga Puja pandal of Shri Shree Durga Pujanotsav Committee of Varunapar is unique. The foundation of this worship was laid in 1974 by a young man named Rohit George. Rohit George, who was a student of Cutting Memorial Inter College, along with his Hindu companions gave a grand look to the worship. After this, Ikram Khan of the region also joined the committee and started supporting wholeheartedly in making the worship grand. Seeing this, Rohit George made him the caretaker of the Puja Club. Witnessing the hard work of Rohit George and Ikram Khan in escalating the fame of Pooja Club pandals, the Hindu youths of the area also joined them and started giving Pooja Pandal a grand look. It includes Mahesh Gupta, BD Kakkar, Ranu Dada.