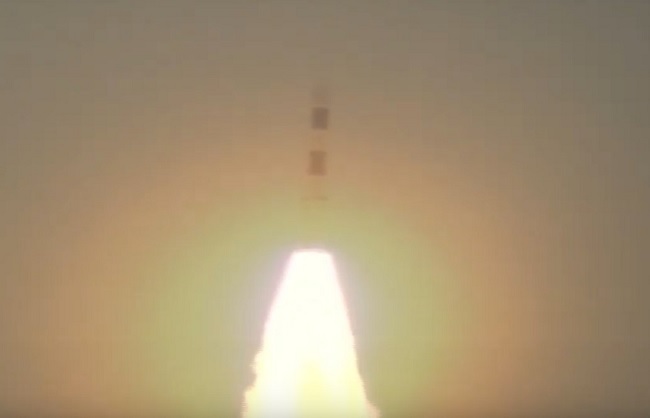 Sriharikota (Andhra Pradesh), November 27: The Indian Space Research Organization (ISRO) again created history. ISRO orbited Cartosat-3 from the launch pad of Sriharikota Space Center on Wednesday morning. With the successful launch of Cartoset, ISRO has also launched 13 American Nano Satellites. Thus, a total of 14 satellites have been launched. It is a military spy satellite. This will enable India to monitor the activities of its enemy countries, including Pakistan.
ISRO chief K Sivan expressed happiness over the successful launch of Cartosat-3. He added that PSLV-C47 was successfully orbited along with 13 other satellites. Cartosat-3 is the highest resolution civilian satellite. Sivan said ISRO has 13 space missions till March. These include six major vehicle missions and 7 satellite missions.
Cartosat-3 is the latest satellite of the Cartosat series. It is called the 'Eye of India in the Sky'. It will keep a close watch on every activity of the enemy. With better capability and latest technology, the satellite left Sriharikota center at 9:28 am. ISRO has said that recently formed commercial arm New Space India Limited had already tied up to launch 13 US nanosatellites. Cartosat-3 weighs around 1625 kg. It was placed in orbit 509 km away. Cartosat-3 will be five years old.
Cartosat Earth is observation satellite. From this, a clear picture of the Earth can be taken. Its picture will be so clear that the time of the clock tied in the hands of a person can also be seen clearly. Its job is mainly to monitor India's land from space. ISRO has earlier launched two surveillance satellites in April and May. Surveillance satellite RISAT-2B was launched on May 22 and EMISAT on April 1. The main task of both is to keep an eye on the radar of enemies.