Bhadohi, 16 February: There has been a lot of negligence seen in the making of the disability certificate for Differently Abled people at the District Hospital of the Bhadohi district of the Uttar Pradesh.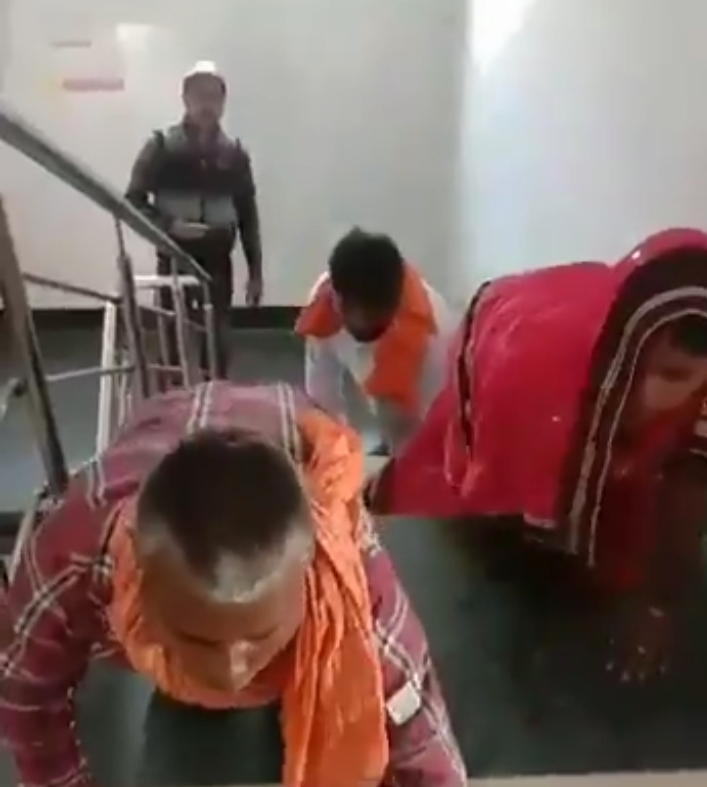 An office has been set up at District Hospital Maharajchet Singh to issue disability certificate. A certificate is made here every Tuesday. Doctors come from Sonbhadra to examine the 'Divyangs'. A large number of Divyang reached on Tuesday but the Divyang were furious when they were called to the second floor of the hospital for the examination as they faced lots of problem in reaching the second floor of the hospital.
Meanwhile, 'Divyang' couple Shivamani and Sunita told how we have come to the second floor. We and other Divyangs know this problem but no one listens to them. Given the convenience of 'Divyangs', they should be examined on the floor instead of the second floor of the hospital.
However, when the Chief Medical Officer (CMO) was contacted in this matter, he did not receive the call. She was attending the meeting going on at the district headquarters because of which her mobile phone was not received.
In the meantime, District Magistrate (DM) Aryka Akhauri has assured via a video message to get the matter investigated presently.