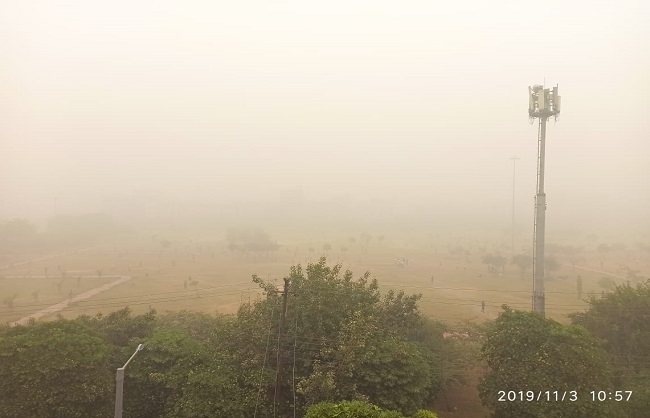 Ghaziabad, 03 November: After several days, air pollution in Ghaziabad, including NCR decreased on Saturday, increased again on Sunday. Although there was mild drizzle along with the winds on Sunday morning, there was no decrease in the Air Quality Index (AQI) label, rather the AQI label rose from 461 to 484. The city still has mist in the sky.
The air quality index in Ghaziabad was 461 at around 4 pm on Saturday evening, which was recorded at 484 on Sunday morning at 8.35 am. Noida has AQI label 480 which is the highest in the country.
If we talk about Air Quality Index in Delhi-NCR, then Delhi, Faridabad, Gurugram, Noida and Greater Noida have 473, 469, 440, 480 and 664 respectively, while 407,424,378,444, and 452 were recorded on Saturday morning. Four pollution detection centers in Ghaziabad have also seen an increase in the amount of pollution. In the morning, the AQI label was 487 in Vasundhara, 484 in Indirapuram, 487 in Sanjay Nagar and 485 in Loni.