Lucknow, March 27: Rashtriya Swayamsevak Sangh (RSS) workers and activists distributed food packets among the weaker sections of the society living on the pavements on Friday.
In the same sequence, the service department of the Awadh province of RSS will commence from March 28 to distribute food and essential commodities to the unprivileged people.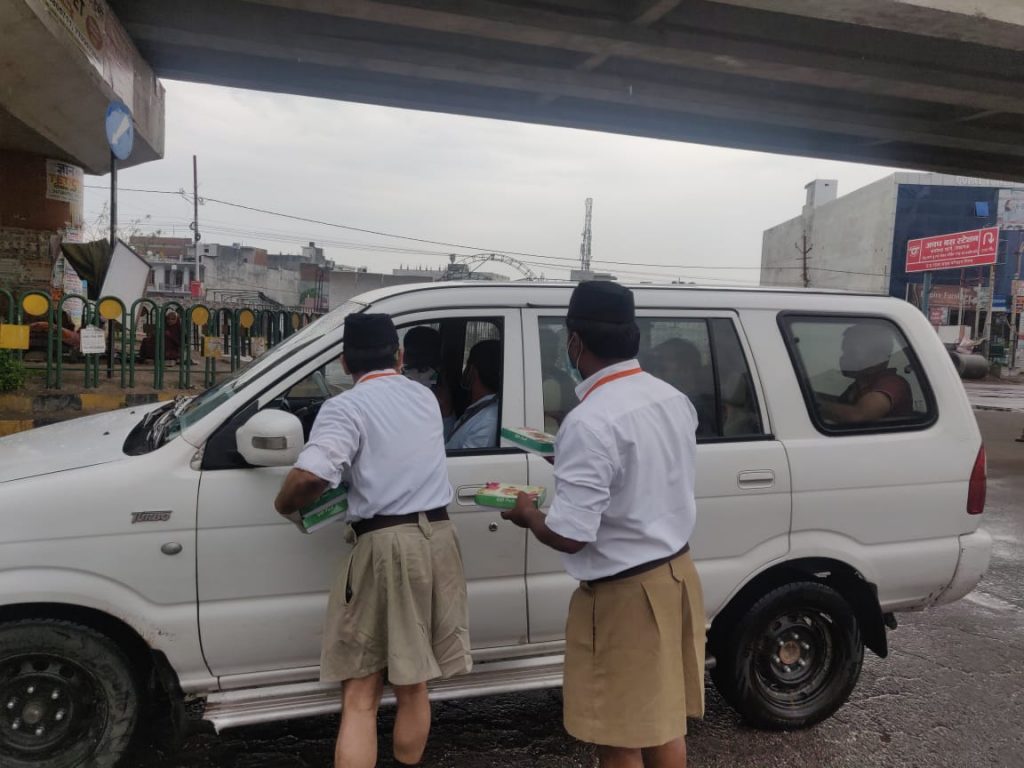 The volunteers and workers of the RSS started food packets distribution work in their uniform, meanwhile, when the two volunteers were distributing food packets, the family member of a patient passing by them in a ambulance has stopped their vehicle and asked for some food packets. On this, the volunteers immediately gave them food packets.
In many places, people associated with the Sangh, food was also prepared and packed with an excellent coordination of RSS workers.
Later on Friday, food packets were distributed among vendors, rickshaw-pullers and labours.
In the same way, similar scene was seen in Aminabad and Kaiserbagh area of Lucknow where distribution of food packets was done.