Among male candidates, Gulshan of Ghazipur and Hardoi's Antima among women topped in examination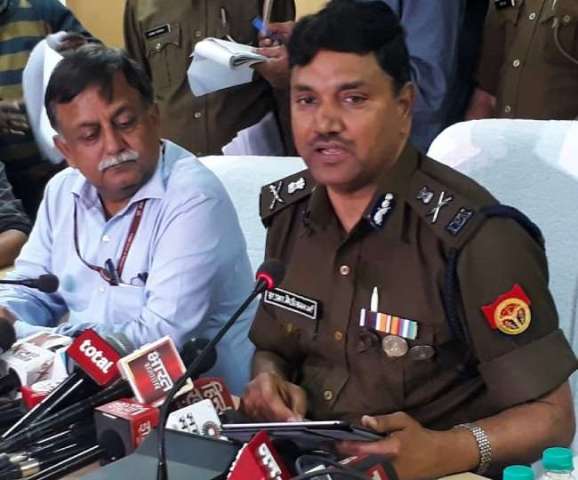 Lucknow, March 02: The Uttar Pradesh Police Recruitment and Promotion Board (UPPRPB) on Monday has announced the result of direct recruitment to 49,568 posts of constables in police and Provincial Armed Constabulary ( PAC).
23 lakh candidates had applied for this exam. Of these, 1.25 lakh candidates reached the next stage after written examination.
Among the male candidates, Gulshan Kumar of Ghazipur and Antima Singh of Hardoi among women candidates have topped in the examination.
Chief Minister Yogi Adityanath has congratulated all the successful candidates in the competition.
Chairman of the board RK Vishwakarma told in the press conference here in the presence of Additional Chief Secretary Awanish Awasthi that in these 49568 posts, 31360 civil police and 18208 PAC are being recruited.
Earlier, 18000 post of constables of the PAC were included in the result of recruitment for 41000 posts. In this way, PAC will now have 36000 employees and now recruitment in PAC has become houseful.
Vishwakarma said that in case of civil police, 88298 recruitments have been done by combining this result. So far, the result of recruitment of 137253 people has been released, of which 1657 are deceased dependents. All the posts of the deceased dependents have also been filled.
Candidates from the tribe have been selected. In this, 5966 women candidates have been selected. Candidates of 9104 unreserved category, 9416 other backward classes, 3854 scheduled castes and 364 scheduled tribes have been selected in 18208 posts of constable PAC.
According to the Uttar Pradesh Police Recruitment and Promotion Board, the written examination for recruitment to these posts of constable was conducted on 27-28 January 2019, the result of which was released on November 2019.
In view of the total number of vacancies among the candidates who were successful in the written examination, on the basis of merit, two and a half times, ie 1,23,921 candidates were called for examination of academic and other records and physical standard test. The advertisement for this recruitment was released in October 2018. The results have been released on Monday, completing all the process.