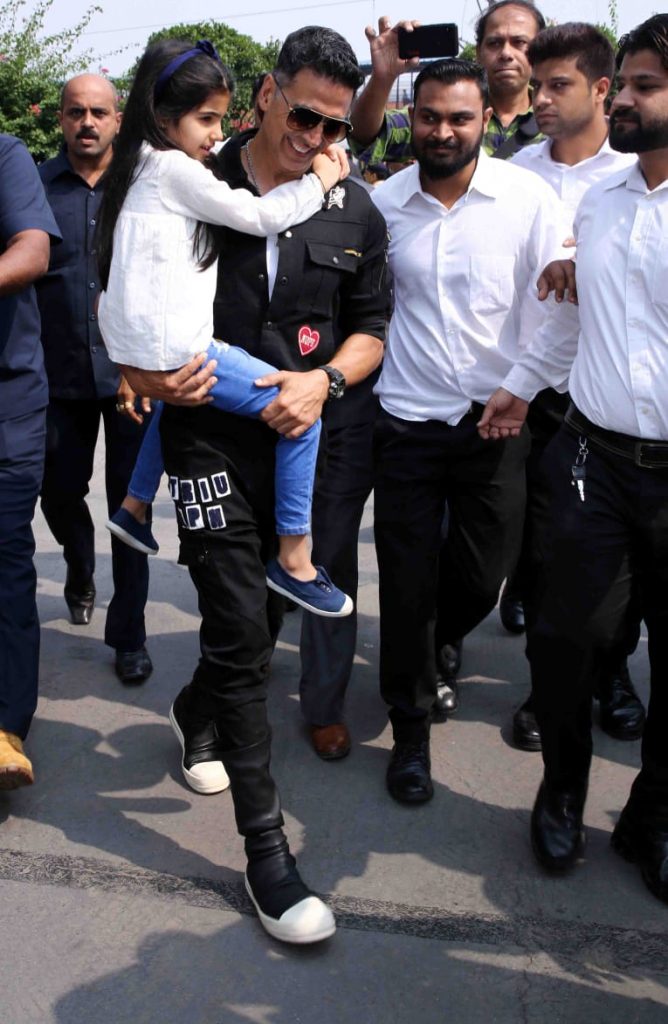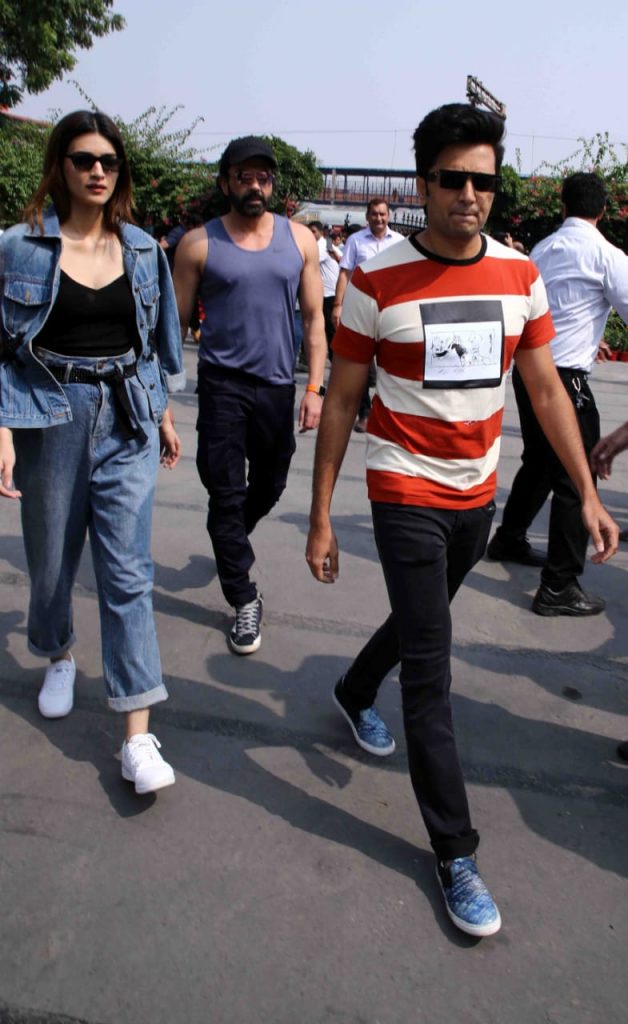 New Delhi, October 17: Bollywood actor Akshay Kumar arrived in New Delhi on Thursday with the 'Promotion on Wheels' train along with fellow cast members to promote their houseful-4 release on the occasion of Deepawali. The film will be released on October 25 on the occasion of Deepawali.
Housefull 4 stars Akshay Kumar, Ritesh Deshmukh, Bobby Deol, Kriti Sanon, Pooja Hegde, Kriti Kharbanda and Chunky Pandey boarded the train from Borivali station to New Delhi with the media. The eight-coach special train left Mumbai on Wednesday. The vinyl poster of the film's poster on the train was decorated from outside. These artists were very excited by this promotional journey. They expressed their happiness on their twitter handles.
Akshay was also accompanied by film actors Bobby Deol, Ritesh Deshmukh, Kriti Senan, Kriti Kharbanda and Pooja Hegde. A large number of railway officials and passengers present at the station strongly welcomed the film actors. However Akshay's daughter Nitara remained the center of attraction for all. During the train journey, Akshay Kumar also posted a video of his daughter playing in the train coach..
While, the train stopped at Surat and Kota stations during its journey up to New Delhi.
Under the Indian Railways policy of promoting arts, culture, cinema, television, sports etc., Western Railway and Indian Railway Catering and Tourism Corporation (IRCTC) in association with filmmaker Sajid Nadiadwala and Fox Star Studios and Nadiadwala Grandson Entertainment Assisted in the promotion of the film Housefull 4.
Akshay Kumar tweeted….
Fox Star India was also pleased to be a part of the first journey of this train.