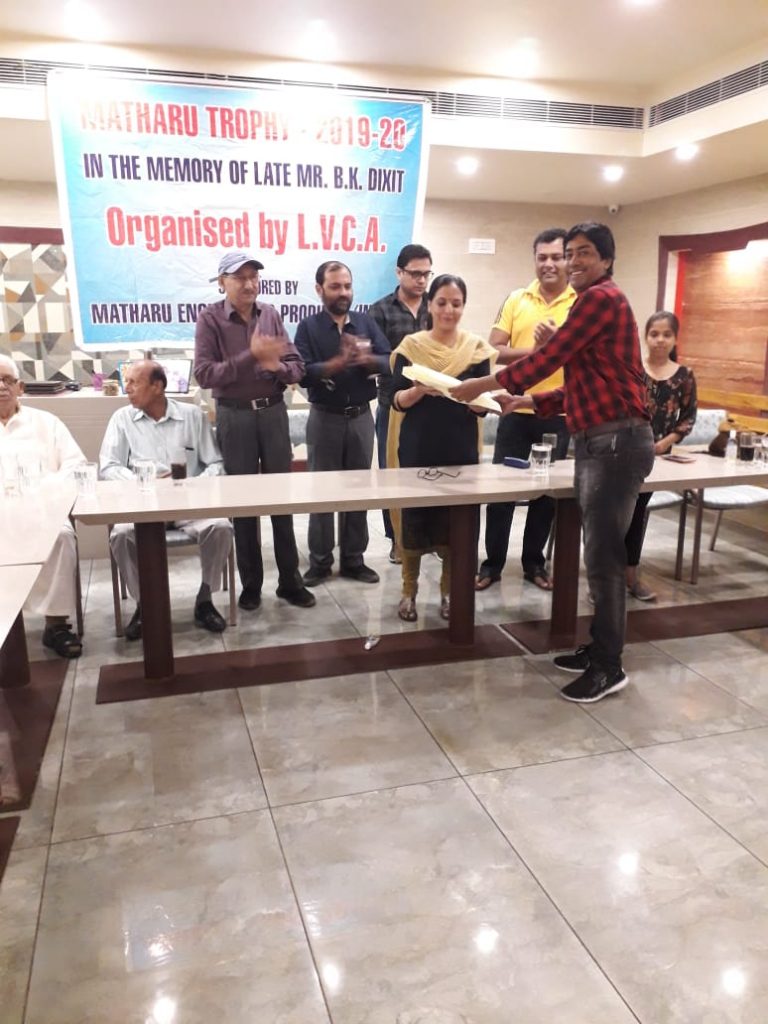 Dixit Memorial Tourney
Lucknow, September 23: The Himalayan Cricket Club bagged the Matharu Trophy 2019-20 organised in memory of late BK Dixit.
At the prize distribution ceremony organised here on Sunday by the Lucknow Veteran Cricket Association (LVCA), the winning team was awarded the trophy. The runners- up trophy went to the Cricket Buddies club.
President of the LVCA, KM Khan was the chief guest. On behalf of the LVCA, KL Chopra, Captain Balram and Mohammad Altaf were present.
Apart from the trophies, prizes were also awarded to players of both the teams.
On the occasion, family members of late BK Dixit were also present, including Sameer, Prashant, Shruti and Ishani