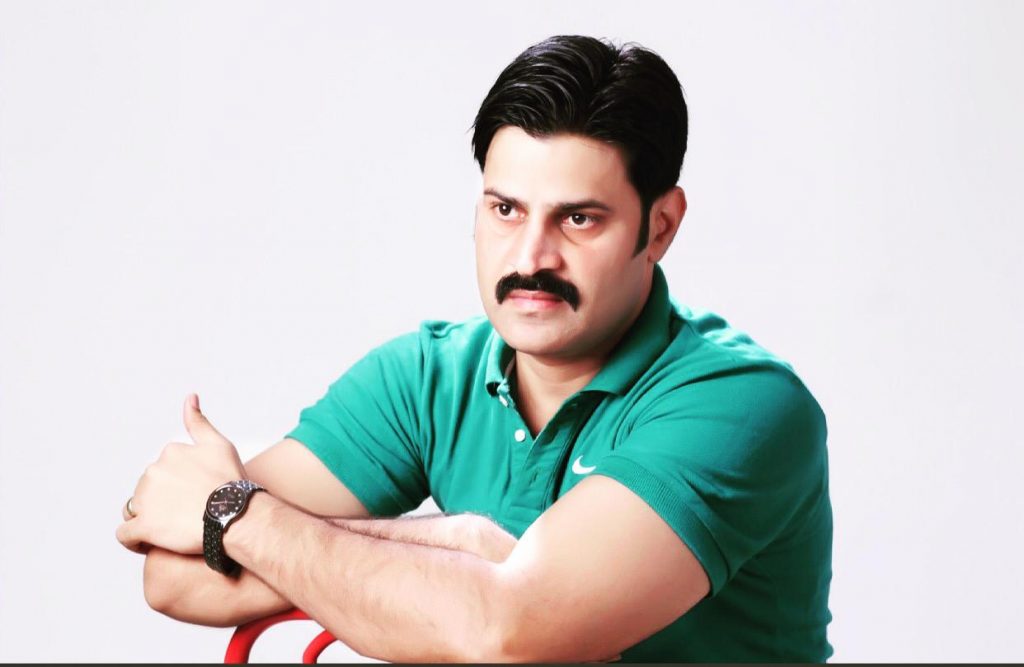 Prayagraj: UP Police Inspector Anirudh Singh, who came into the limelight after he infused fear of his presence in the hearts of the dreaded criminals of Purvanchal, has made a brilliant debut in the Telugu film.
His film "Doctor Chakraborty" has been released in Telangana on July 14 . He is known as Encounter Specialist and Dabang policeman. Currently, Anirudh Singh is serving in Prayagraj district of Uttar Pradesh.
Talking to the Lucknow Journal, Singh told that it was just by-chance that he is working in films.
"It was a pure coincidence that I joined films but I am happy about it. The artistic side of mine has got a platform to showcase my talent.However, being an real life cop has its own charm and glory for me for which I am completely committed to protect people and to implement rules of law," added Singh.
Talking about his upcoming film 'Guns of Banaras', Anirudh apprised that Guns of Banaras is a remake of 2007 Tamil film 'Polladhavan'. This is a contemporary action drama that revolves around a young man love affair with his motorcycle and the trauma and turmoil he was forced to undergo when it lost.
He played a role of policeman in reel life
Encounter specialist Anirudh Singh, who has played small roles in many films so far, has also played the role of a policeman in reel life.
This is his first film with a solo hero. He is playing the role of ACP in this Tollywood film.
He said that the film is based on a true incident. It has a message for the audience. The director of this film is Shekhar Suri.
This is how his filmy career started
Anirudh has also previously worked with Shekhar Suri in 'Guns of Banaras'. The two met during the shooting of a film in Varanasi. At that time Anirudh Singh was posted in the Cantt Police Station of Varanasi.
At the first sight, Shekhar Suri liked Anirudh Singh as a hero. After this, the film career of this high-profile police inspector of UP Police began.
26 encounters, came into limelight in 2005
Anirudh Singh is originally from Jalaun. He is a 2001 batch inspector.During his tenure in Varanasi, Jaunpur, Chandauli, he was very popular.
He has done 26 encounters so far.
His fearless personality came to light in 2005 when a criminal carrying a reward of Rs 50,000 was shot him in Varanasi for fear of arrest.Despite being injured, Singh single-highhandedly killed the crook.
Although, senior officers described it as a public outrage, but even after that, he did not get disappointed.
Naxalite Sunil Cole encountered by inspector Singh
In the year 2007, due to the good network of informers, dreaded naxalite Sunil Cole, who was once become synonym for terror in Uttar Pradesh, Chhattisgarh, Bihar and Madhya Pradesh and carrying a reqard of Rs 3 lakh on his head, had been killed by inspector Anirudh Singh in an encounter.
Sunil Cole was accused of killing more than 60 people.
Apart from this, 3 criminals who robbed the police carbines in Sarnath area in Varanasi were also killed in an encounter by Anirudh who later was promoted after this encounter.