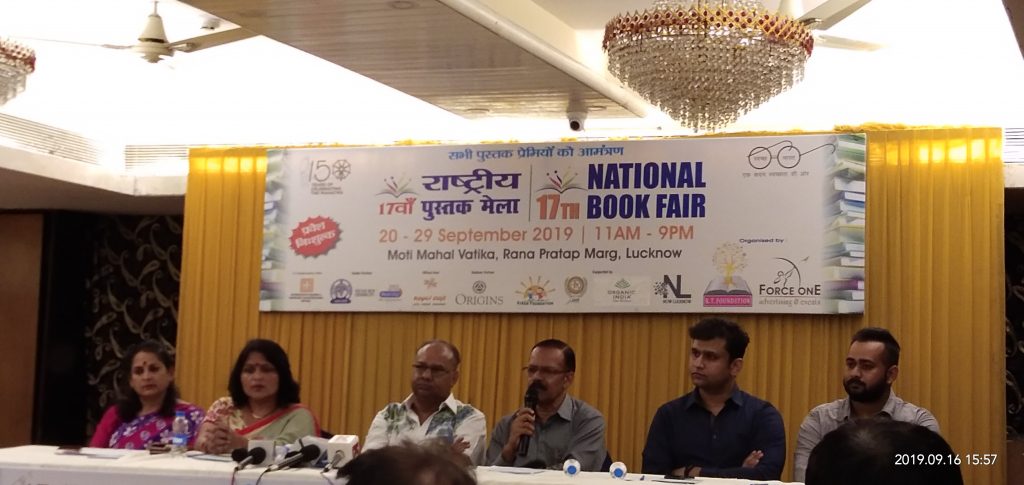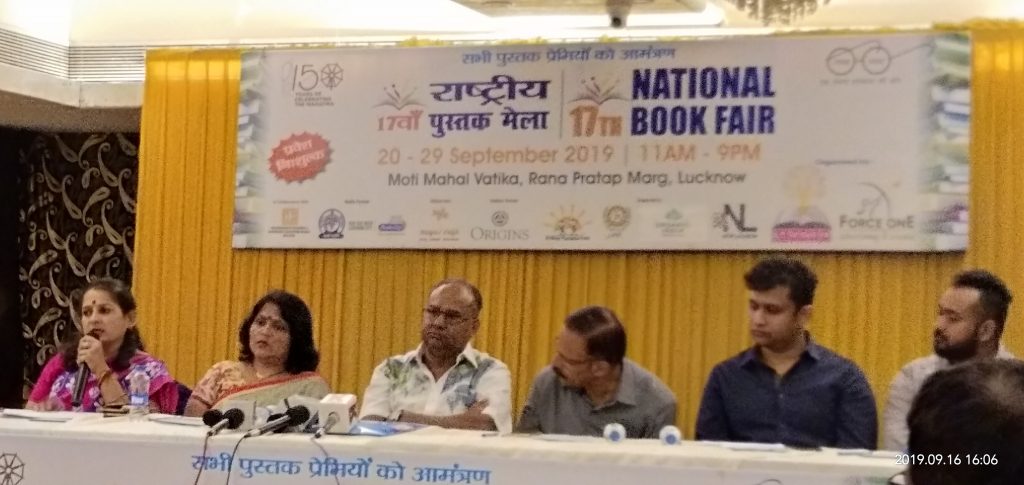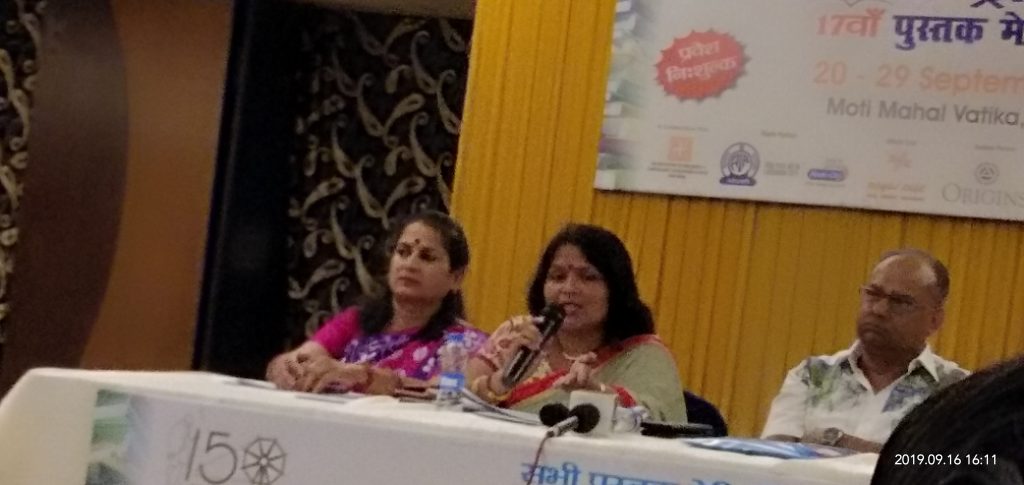 Lucknow: The 17th edtion of National Book Festival will be commenced from 20th to September 29th at Moti Mahal Laws at Rana Pratap Marg in Lucknow.
While, the book fair is jointly organised by K.T. Foundation and Force One Advertising & Events Pvt Ltd. In collaboration with The Federation of Publishers & Booksellers Association in India, New Delhi.
Anandiben Patel, Governor of the Uttra Pradesh will inaugurate book fair.
The entry for the book fair would be free with minimum of 10% discount on every book available at the fair.
Addressing the media persons, the convener Manoj Singh Chandel told that the theme of the book fair will be the 150th Years of celebrating the Mahatama.
He said, " Books on the life and work of Mahatma Gandhi published from various publishers will be displayed at the book fair. Also , various programs dedicating to Mahatma Gandhi will be performed".
He further said, " This year, we are staring a new trend by inviting and showcasing states of India. So, Gujarat will be for the first time 'Guest Of Honour State' in the book fair wherein rich culture, heritage and tourism & industrial achievements will be showcased".
According to the chief patron, TP Havelia, " A variety of programs such as book release, meet the writer, Kavi Sammelan, slogan writing, story writing competition will be held for the children in 10-days book-fest. Variety of food zones will also be made for the visitors".
Member of organising committee and radio jockey in the All India Radio, Bindu Jain also underlined the importance of the book fair.
She told, " A book fair is a gathering with a display of various kinds of books for books lovers to browse and buy while the authors get the opportunity to meet their fans. Book fair offers numerous benefits to the life of not only students but also those who have thirst for reading good books".
While Jyoti Kiran, another member of organising committee informed about the various events of children youths which are to be held in 10-days book festival.
While the other attraction of this year book fair will be free eye check-up camp.