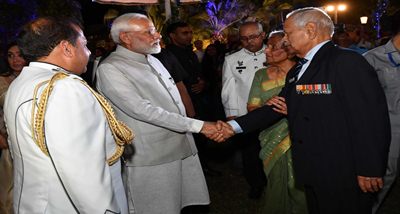 New Delhi, 09 October : Prime Minister Narendra Modi attended the 'At Home' reception given by the Chief of Air Force at the Air House in New Delhi on Wednesday. The Prime Minister visited the 'IAF Innovation Display' exhibition at the venue. The theme of the exhibition was 'Innovation and Indigenization from Self-reliance'.
On this occasion, the Prime Minister also released a commemorative postage stamp of Marshal of Indian Airforce Arjan Singh.
Apart from this, 126 IPS probationers of the 2018 batch met Prime Minister Narendra Modi in New Delhi today.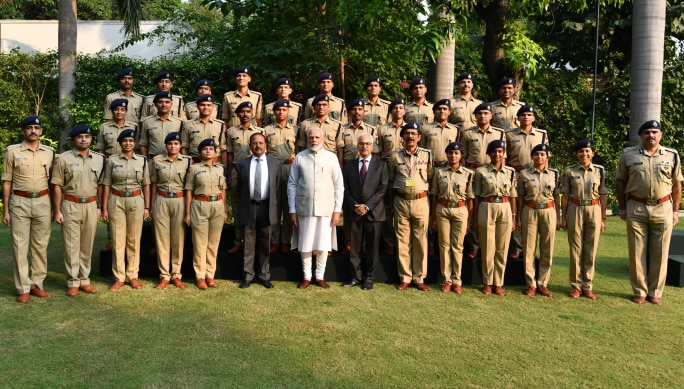 While interacting with the probationers, the Prime Minister encouraged the young officers to work tirelessly with dedication for the betterment of our nation. He stressed the importance of linking the police force with ordinary citizens. He said that every officer should understand the attitude of the citizens about the police force and work towards making the police force citizen friendly and acceptable.
In an interactive session with IPS probationers, the Prime Minister said that the role of police on crime prevention should be kept in mind. He highlighted the importance of technology in building a modern police force.
The Prime Minister praised a large number of women probationers in the 2018 batch. He said that greater number of women in the police force will have a positive impact in policing as well as nation building.